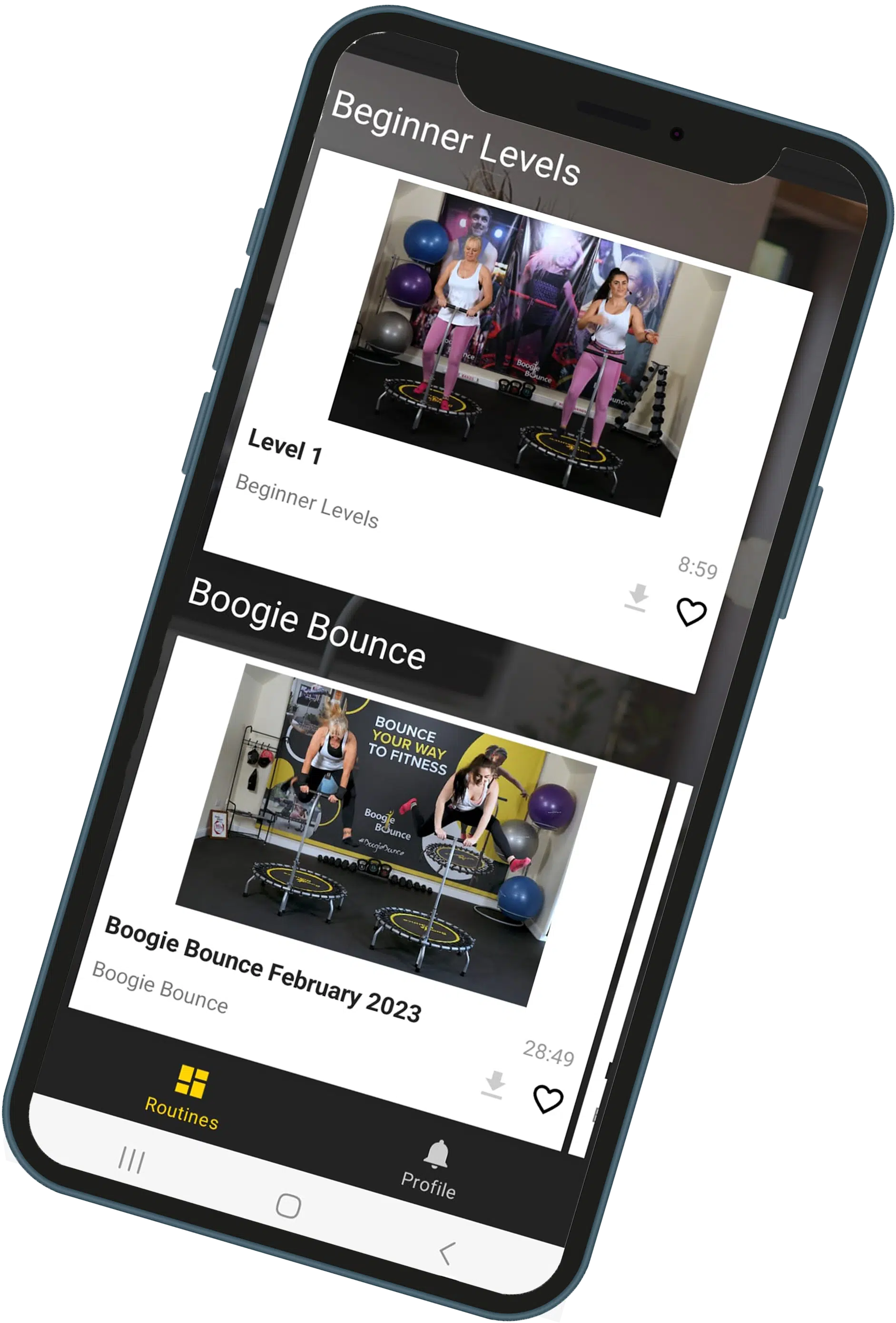 Our fitness app contains over 100 routines and is updated every month. Join us for Boogie Bounce and other dynamic programmes such as Strength & Tone and enjoy greater variety and cross-training benefits in your workouts. Watch it on your TV as you work out in your own living room!
There is something for everyone, with simple short exercises for beginners, up to advanced energetic programmes for those who want a gym style workout.
From Just £1.99 per month
WORKOUTS TO DO AT HOME OR IN THE GYM
Boogie Bounce is the sensational, high energy, dance inspired exercise programme, to get fit and lose weight on a high quality trampoline and T-bar handle.
We believe that people are much more likely to stick to an exercise programme if it is fun, engaging, and doesn't feel like exercise. We instil this attitude within our wonderful instructors worldwide.
If fitness classes aren't for you, then join our motivational instructors from your home and work out using our foldable trampoline and Boogie Bounce App.