Our trampoline exercise programmes
At Boogie Bounce we have developed multiple trampoline exercise programmes which incorporate both cardiovascular fitness and strength as well as endurance training. Cross Training is our aim and achieving results are the gain. Crossing over from cardio to strength training is key to total fitness with your trampoline exercises. Having access to multiple disciplines on one piece of equipment like our Elite exercise trampoline gives you your own personal 40" gym. Whether you are joining one of our nationwide trampolining classes, or accessing the Boogie Bounce trampoline exercise App from your own home – you have a perfect platform to hone your fitness.
Boogie Bounce is a complete exercise programme on mini trampoline, with a safety T-Bar Handle, choreographed to an eclectic mix of tracks from across the Decades. Boogie Bounce delivers a full body cardio workout that is suitable for everyone, all ages, shapes and sizes, no matter what level you are at.
Box n' Bounce is the Punch new Boogie Bounce Programme inspired by the boxing community. This full body workout will help tone your arms, boost the glutes and burn calories. Utilise our adjustable and secure wrist weights to make the most of Box n' Bounce.
This programme is designed to focus on building a small amount of muscle whilst stripping fat. It is aimed at all muscle groups to strengthen muscles and joints to give the body the ability to maintain correct posture and alignment, therefore giving the body a toned effect. Increasing muscle mass will increase the metabolism resulting in fat loss.
30 minute resistance band workout with a difference! Strengthen your glutes, legs and core to fabulous tunes and funky and easy to follow choreographed routines with high & low options for all abilities! Our bands come with a velcro & buckle fastening system so they are easy to get on and won't slip or roll up.
Boogie Bounce Kidz is our unique trampoline fitness programme aimed at children and young people of all ages. There is something magical about bouncing on a trampoline. Children find it incredibly engaging, and they want bounce all day long to fun, funky music. Once you get them started they will be bouncers for life!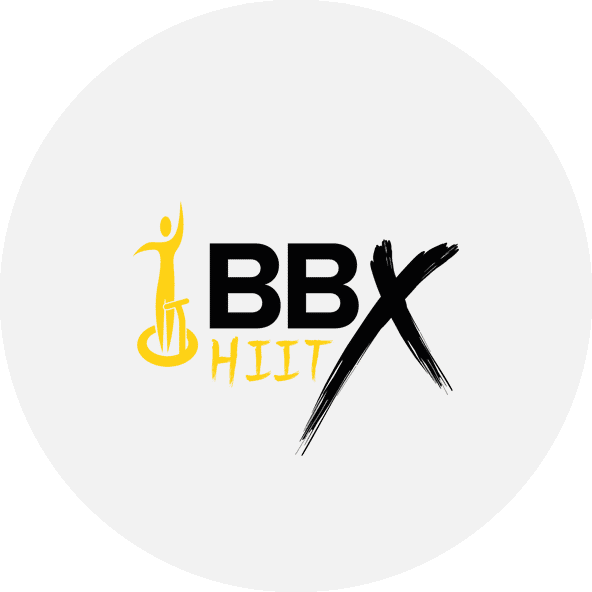 Boogie Bounce HIIT is the workout that takes your cardiovascular fitness to the next level, and leaves your body continuing to burn calories for hours after your workout.
We are super excited to announce our BRAND NEW Step 'n' Bounce programme!
This is half an hour consisting of 90 second intervals combining step aerobics (using your trampoline) and fat burning Boogie Bounce moves!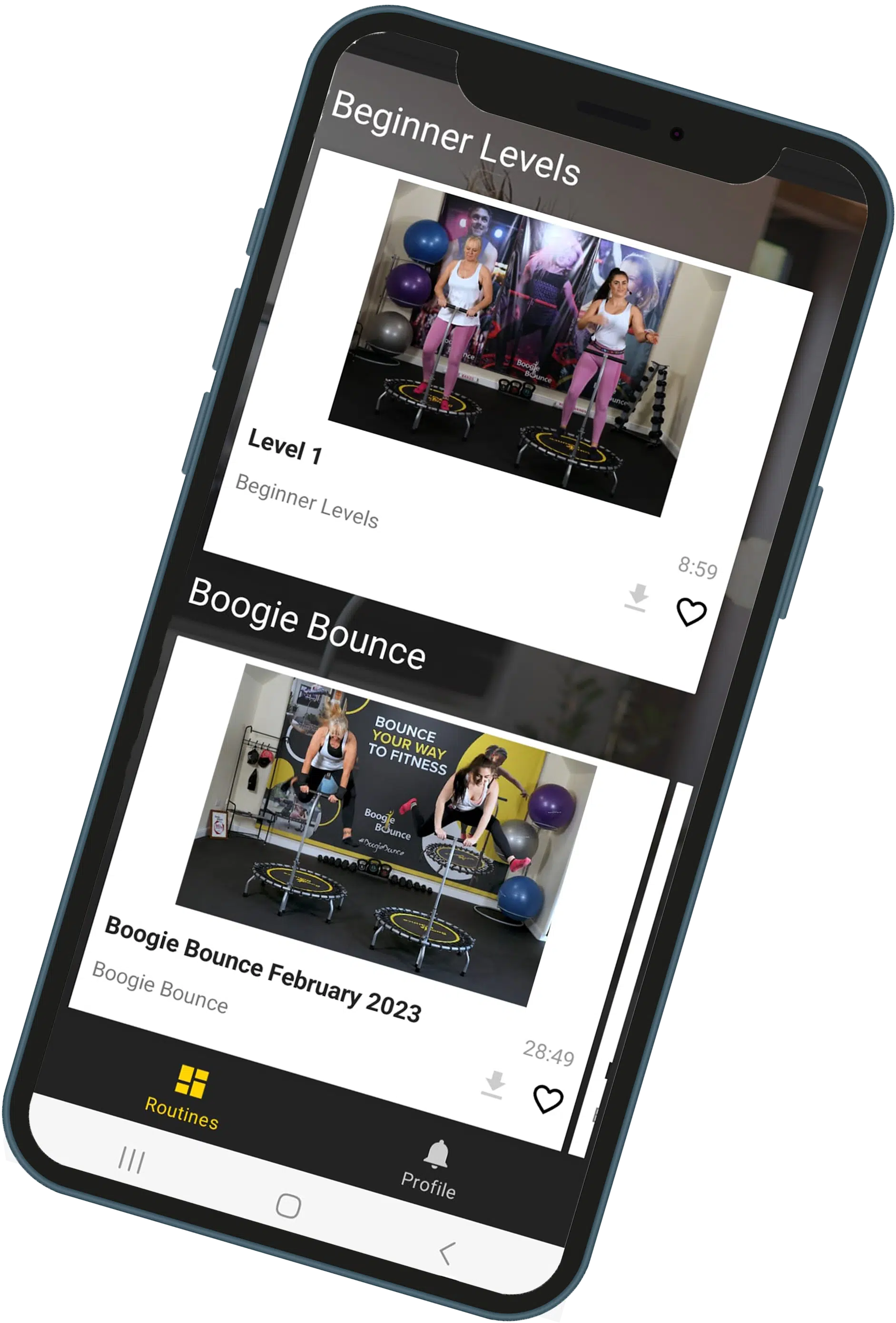 Our fitness app contains over 100 routines and is updated every month. Join us for Boogie Bounce and other dynamic programmes such as Strength & Tone and enjoy greater variety and cross-training benefits in your workouts. Watch it on your TV as you work out in your own living room!
There is something for everyone, with simple short exercises for beginners, up to advanced energetic programmes for those who want a gym style workout.
From Just £1.99 per month
WORKOUTS TO DO AT HOME OR IN THE GYM
Boogie Bounce is the sensational, high energy, dance inspired exercise programme, to get fit and lose weight on a high quality trampoline and T-bar handle.
We believe that people are much more likely to stick to an exercise programme if it is fun, engaging, and doesn't feel like exercise. We instil this attitude within our wonderful instructors worldwide.
If fitness classes aren't for you, then join our motivational instructors from your home and work out using our foldable trampoline and Boogie Bounce App.